Submit or self-publish your manuscript with confidence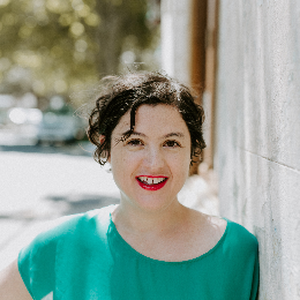 After many years as a chief copy editor on some of Australia's top magazines, I now use my editing, storytelling and publication management skills to work on a variety of manuscripts for private clients and publishing houses such as Simon & Schuster and Monash University Publishing. 
I mostly work on fiction, creative non-fiction, memoir, health, food and cookbooks (I also have many years of recipe editing experience), though I'm happy to work in other areas too. I love helping writers to discover their own unique voice and story.
My services range from a full structural report through to a final proofread. Whichever service is right for you, I'll make sure I give your manuscript the care and attention it deserves. 
Not sure which service you need? Here's a breakdown:
Structural editing: This is a big-picture overview of your manuscript as a whole. I'll read and assess your full manuscript and write you a detailed report outlining what's working and offering practical, concrete suggestions for ways you can improve it, so you have a solid plan to move forward with. I'll also mark up your manuscript with comments and suggestions (using Track Changes in Word).
Manuscript assessments: A smaller version of a structural edit. I'll write a report assessing the strengths and weakness of your manuscript but I won't provide mark-ups on your manuscript and your manuscript doesn't have to be complete. It's a good option if you've started something and want some advice to see if you're on the right track.

Copy editing: Now you've got the big-picture stuff sorted, I'll get into the nitty-gritty of your writing. I'll do a line by line read of your manuscript for clarity and flow, checking for grammatical errors, typos, repetition and inconsistencies. I'll identify any plot holes in fiction manuscripts. For non-fiction, I'll include a fact check. You'll get a marked-up manuscript using Track Changes in Word, so you can revert to the original if there's anything you disagree with.
Proofreading: A final read for typos, grammatical errors and inconsistencies, this is the final polish before you self-publish or submit your manuscript to agents and publishers. You'll get a marked-up manuscript using Track Changes in Word, so you can revert to the original if there's anything you disagree with.

Sample edits: If it's a copy edit or proofread, I offer sample edits of the first 10,000 words to see if we're a good fit for each other. 
I also offer copy editing and proofreading services for magazines, reports and white papers. Let's discuss your project.
"As a first-time author, working with Gina was a life-saver. She opened my eyes, as any great editor should, and gently led me down a better path. I hope I get to work with her in the future on another book."
Dr Samantha Pillay, author of The No Recipe Cookbook

"Gina proofread my memoir to prepare it for publication. She was great to work with – she really understood the content, offered suggestions to improve it and was flexible in her approach."
Dr Lynn Garlick, author of Binding: More Than a Motherhood Memoir
"Gina's work is excellent - really thorough and solid and thoughtful. And I was impressed at how quickly she proofread my manuscript."
Anthony O'Connor, author of Straya
"Gina's thoughtful editing brought clarity and consistency to my novel and the process was super easy."
Robert Edsall, author of
The Dead Bed